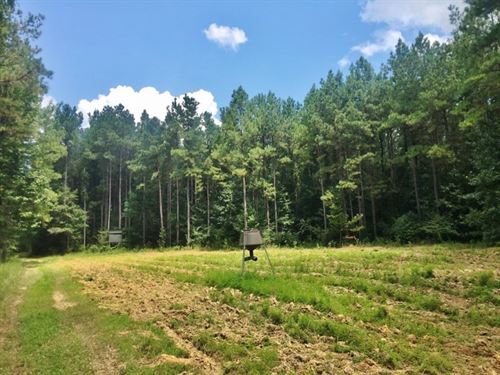 90 Acres of Timber & Hunting. The entire tract has merchantable timber mostly pine with some mature hardwoods bottoms, 4 food plots, 8' x 20' container unit for storage, 12' x 20' skinning shed, trails throughout and blacktop frontage on public road. There's a slab onsite with water, sewer, and...
90 Acres : $335,000
Bogue Chitto : Lincoln Co : MS
Doug Rushing Realty, Inc.