Homestead or Farm Property
Newberry Springs, CA 92365
San Bernardino County, California
Expired Listing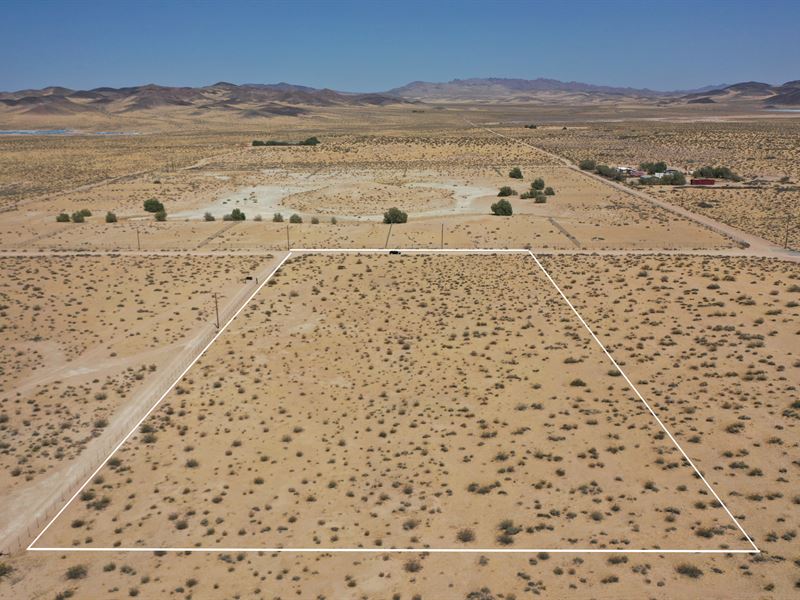 Farm Description
Flat, electric on property, legal road access.

Maybe you are looking to build you own water ski pond and get away from it all? Newberry Springs is know for its water availability. Creating your own oasis on the 5 acres is with in your reach.

This 5-acre property located in Newberry Springs, CA is your get away but still close enough to have a great night on the town. This land is located on Mauka Rd & Troy Road, Newberry Springs, California.

Motorhome friendly and RV can be stored on the property with permit. Zoned Rural Resident (Rl-5). This means lots can not be subdivided and minimum acreage is 5 acres. Assuring no crowding in this area.

This property is only:

- (34 mins) Barstow city

- (58 mins) Victorville city

- (1 hour 30 mins) San Bernardino city

This is a place to build your new homestead or farm.

Easy to connect electric on property and established road access from county. NO Easements from other properties, county direct access.

Neighbor has established gardens and farm.

Think of all the possibilities:

RV, Motorhome, Guns, Camping, Homestead, Farming, Livestock, Atv, Four-wheeler, Motorcycle, Dirtbike, Hunting, Vanlife, Off Road, Racing, Land, Vacant Land, Cheap, Jeep trails, paintball, off-grid living.

Property is free and clear.

Check it out.