40 Acres, Build The Ranch Here
San Luis, CO 81133
Costilla County, Colorado
Expired Listing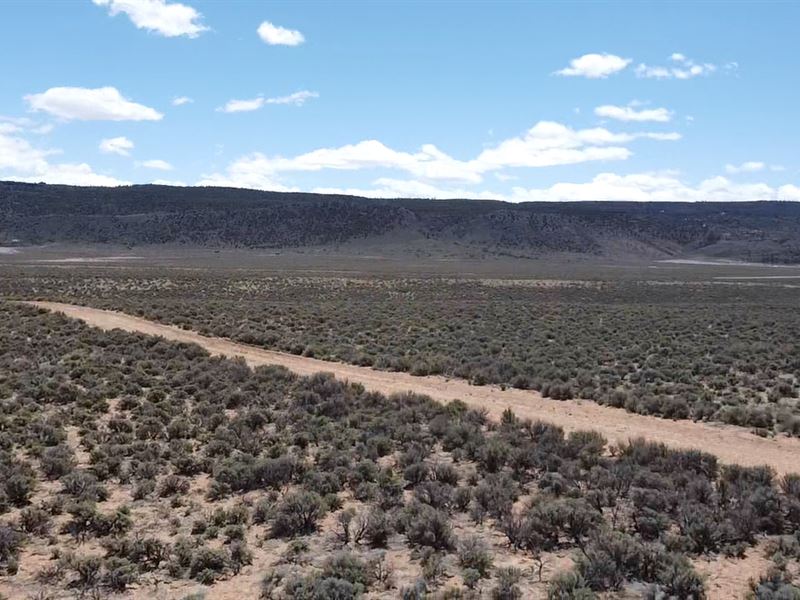 Farm Description
Are you looking to build a Ranch? Here is 40 acres of prime Costilla County Colorado land with easy access to Highway 159. Very little dirt road traveling will make hauling in and out very easy. This 40 acres is level and ready to build. Homesteading will be easy here as it can be permitted 2 wells, domestic and agriculture. This area is not crowded with other ranches or cabins so you will have the privacy and unpolluted landscape. On the other side of the Highway you can gaze out at the Sangre de Cristo Mountains and to the north, Mt Blanca and all 14,000 feet of her. This is a beautiful well kept secret and once you see it, you will beg to stay.

Once your ranch is established, you can take the time for adventure right here in the San Luis Valley. Sanchez Reservoir is close on the other side of the Wild Horse Mesa or visit Smith reservoir or Mountain Home Reservoir where you can swim, kayak, boat, paddle, and fish. Take a quick trip north to the Great Sand Dunes, Zapata Falls, Alligator Farm, Alien Watchtower and more. Really ambitious? Try climbing Mt Blanca, one of the 10 great 14ers. Public land is abundant throughout the valley providing excellent camping, hiking, and exploring. Watch out for the wildlife. Horses, elk, antelope, jackrabbits, coyotes, and more. Tube, raft, canoe down the Rio Grande River with inlets not far from your new home. This is the outdoor enthusiasts dream land and it can be yours.

There are a few other 40 acre properties out here but none with this great of access and these views. Come experience nature, looking all around at the breathtaking mountain ranges and landscape. Sunsets are my personal favorite. I visited the property and took the photos and videos myself. Please contact me asap with any questions you have, I am happy to help fulfill your dream of land ownership.

The Cash Price on this property is now and we would offer financing with around Down and monthly payments of 0% Interest.