Oklahoma Lakeview Ranch Auction
4 Tbone Smith Rd : McAlester, OK 74501
Pittsburg County, Oklahoma
Expired Listing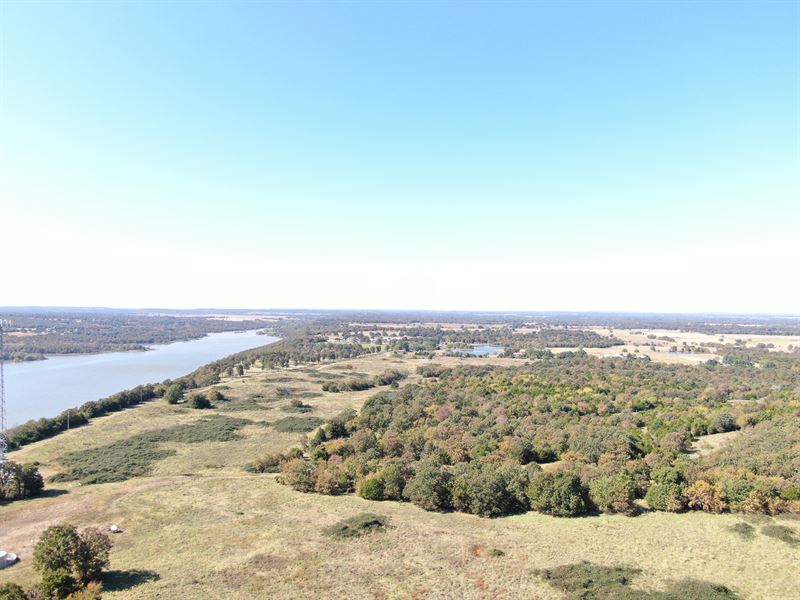 Farm Description
Oklahoma Lakeview Ranch Auction

572± Acres

Excellent Combination Ranch

Buy All or Part | Offered in 5 Tracts from 80± to 205± Acres

Thursday, December 5 | 10 Am

Property Location: 4 Tbone Smith Rd, McAlester, Pittsburg County, OK 74501

Auction Location: Choctaw Community Center, 707 Bond St, Crowder, OK 74403

Property Tours Available by Appointment

Property Features:

• 572± acres

• Outstanding views of Lake Eufaula

• Income producing with cattle, hunting & recreational uses

• Exceptional wildlife habitat

• Natural holding area for mature bucks, deer, turkeys & doves

• Lush grasses in multiple areas

• Forage: Bermuda, fescue, native, clover, hardwoods

• 1,264± sq ft, 3 BR /1 BA home

• Barn & shop

• Rural water

• Multiple potential homesites

• Development potential with lake views & new 4'' rural water line

• Multiple ponds

• County road access

• Only 97± miles S of Tulsa, 17± miles N of McAlester

Legal Description:

W2: NW SW SE: NW SE: N2 NE SE: SW NE SE: N2, NW NE: N2 N2 S2 NW NE: S 495' W2 SW NW Ne:, N2 NW NW SW NE: S 495' N2 SW NE: S2 NW SE, NE: SW Diag 1/2 OF S2 N2 NW SE NE: SW Diag, 1/2 NW SW NE SE NE: S2 S2 NE SE NE: S2 S2, NE: A TR OF Land Lying IN E2 NE SE N E,, Desc As Follows BEG AT Se/C OF N2 NE NE SE, NE, S 330', W 330', TH IN Nely DIR IN A, Strght LN TO Pob: SEC 35-8-15 (495.31 Acres, Pittsburg County, Oklahoma) SW SW SE; NE SW SE; All That PT OF SE NE SE, & NE SE SE & W2 SE SE & SE SW SE LYG W & N, OF Mk&T RR: SEC 35-8-15 (51.72 Acres, Pittsburg County, Oklahoma) S2 N2 NW SW NW: S2 NW SW NW: SW SW NW: TR, IN N2 NW SW, BEG Nw/C OF NW SW, S 539', N78, 21 12E 396', N39 41 09E 597.64', W 760.74', TO Pob: SEC 36-8-15 (24.88+/- Acres, Pittsburg County, Oklahoma) (572+/- Acres, Pittsburg County, Oklahoma)

United Country | Buford Resources Real Estate & Auction

Craig Buford, Broker/Auctioneer

Accredited Land Brokers

Bob Bahe, Broker

Terms: 10% Buyer's Premium. Visit website for complete auction terms and conditions. Franchise office is independently owned and operated.