Wilkinson County, Ms Timberland
Hwy 24 : Centreville, MS 39631
Wilkinson County, Mississippi
Expired Listing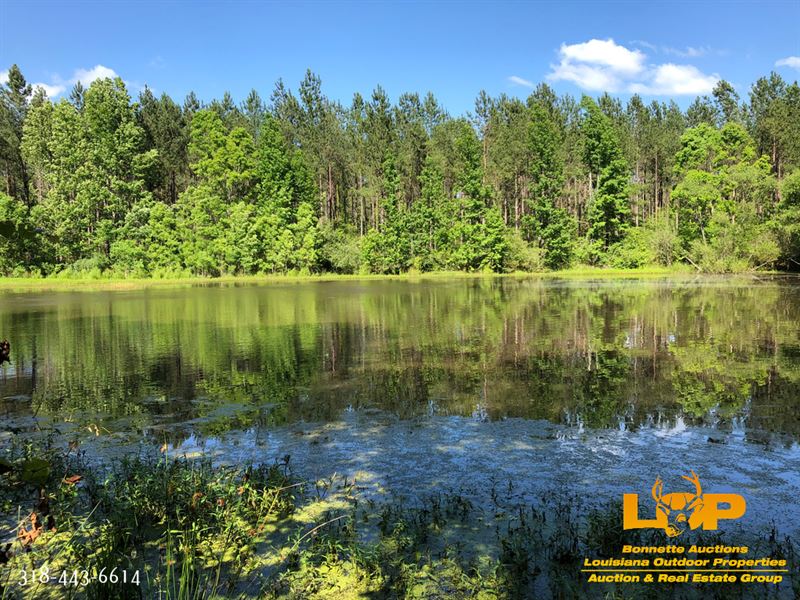 Farm Description
Wilkinson County Timberland For Sale at Auction

662.3+/- acres of prime hunting and timberland located on HWY 24 in Wilkinson County, MS will be featured at live auction on Saturday June 22nd10am at the property. This breathtakingly beautiful property is located north and adjacent to HWY 24, 5.5 miles west of Centreville, MS. It is gentle rolling with a gated entry and curving gravel drive, to a beautiful old homeplace site, set back about 500 yards from the highway.

This tract of land has a current timber cruise showing over in timber value alone the tract is predominantly hardwood with a few small pine plantations of merchantable pine totaling 58+/- acres. The tract also has roughly a mile of frontage along the Buffalo River. The property was not hunted last season, and is abundant with deer, turkey, and other wildlife species. It is located Wilkinson County, known for big deer genetics. Other amenities include:

Highway Frontage to HWY 24

Electricity

City Water

Gated Entry

Beautiful Homesite

17+/- acre planted food plots (Joint Vetch, Millet, Clover)

Fish Pond

High Timber Value

Does Not Flood from River

Electricity, Water, Sewer Treatment Plant

Small Hunt Cabin, Large Barn

Bottom for a "Lake Build" directly behind homesite.

Great Road System throughout Property.

Taxes: per year

All agents / buyers must contact our office to schedule a property inspection. Property inspections are available by ATV only.

Timber cruise done by Connor House with Good Hope Timber out of Natchez, Ms.

Timber was managed by Jones Timber Co.

Minerals are not included.

Legal Description: Section 33,34 Township 2N, Range 1E

Section 8, Township 1N, Range 1E

Directions: From the crossroad in Woodville, MS, take HWY 24E. The property is located ¼ mile east of Mount Pleasant Baptist Church on the left, and 5.5 miles west of Centreville, Ms.

13 miles from Centreville, MS to Woodville, MS. The tract is about 3 miles west of Centreville and 9.5 miles east of Woodville, Ms.

For more information contact Chris Lemoine or Louisiana Outdoor Properties (S-47490, MS 791).

This auction is done in conjunction with Head Auctions & Realty (S-19794, MS 892).