The Hogan 500 Ac Recreational Land
1170 Bulaville Pike : Gallipolis, OH 45631
Gallia County, Ohio
Expired Listing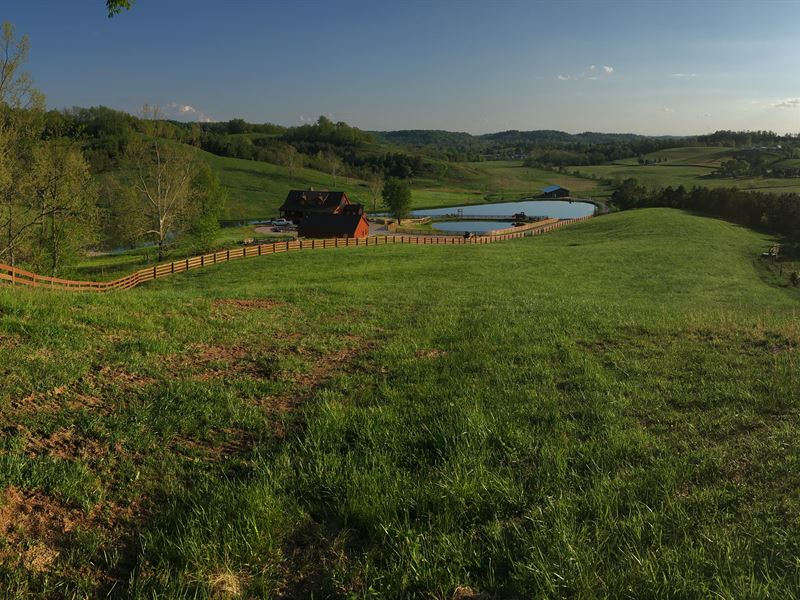 Farm Description
Trophy Farms Presents...

The Hogan: A Hunting, Fishing and Recreational Property

Ownership Available Spring 2019 | Only 5 Member Owners Ever

Event Showings May 11 & 18 | Gallipolis, Oh

The Hogan is a member-owned, professionally managed, hunting, fishing and recreational property. The member owners get all the benefits of owning a 500± acre paradise, without all the hassles, and at a fraction of the cost. The member/owners do no work and there is no need to purchase or operate equipment. The member/owners can "Just Show Up and Enjoy."

Member Benefits:

• Professionally managed on member/owners behalf

• A fraction of the cost of owning land individually

• Lakeview building lots for member/owners

• RECREATION OF All Types... canoeing, hiking, swimming, side x side riding, horseback riding, skeet shooting, archery, campfires, hay rides...and more.

• 500± picturesque acres for all member/owners to enjoy

• Wildlife and habitat professionally managed by Land and Legacy

• Managed for mature trophy caliber whitetail deer, turkey & multiple game species

• Multiple 10' Redneck Tower Blinds, tree stands & ground blinds ready to hunt

• 25+ hunting stands placed & 10± miles of access roads

• 15 food plots with over 40± acres strategically located

• 80± acres of bottom land, 300± acres of timber & 80± acres of early successional habitat

• 4± acre lake (Lake Mickey) professionally designed and built new in 2016

• Lake Mickey stocked with the fast growing trademarked feed trained F1 Tiger Bass

• Lake Mickey professionally managed specifically for trophy size largemouth bass

• 3± miles from historic downtown Gallipolis, Oh

• 3± miles from Holzer Emergency Medical Center

• 5± miles from Gallia-Meigs Regional Airport

• City water, electric & full cell service

"Just Show Up and Enjoy."

Contact For More Information & Pricing:

Land & Legacy

Matt Dye, Land & Wildlife Consultant

Listing in Conjunction With:

United Country | Real Estate & Auction Services

Chip Carpenter, Broker

Franchise offices are independently owned and operated.